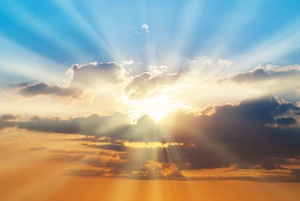 Mary D. "Mimmie" Rice, 91, formerly of Lawrenceville, passed away on March 29, 2018 in Temple Texas.
She was born July 27, 1926 in Vincennes, to Belmont and Ethel (Botzer) Williams.
Mimmie started working at the Pool Room owned by Albert Schmidt and then Wayne Hughes until its closing.
Mimmie married James L. Rice on October 29, 1966 in Lawrenceville and were residents till 2008 moving to Temple Texas.
She is survived by a sister in law, Betty Williams McCrary of Vincennes; her niece, Judy and Paul Keller of Vincennes; her nephews, Carl and Bonnie Williams, and Mike and Michelle Williams, all of Vincennes; and her great nieces and nephews, Jenna and Zachary Downen, Skylar and Jessica Keller, Alex and Kendra Williams, Jacob Williams, all of Vincennes, Briana and Justin Alford of Freelandville, and Kyle and Brooke Williams, of Daytona Beach, Florida.
Preceding her in death were her parents, her husband James Rice, whom she married on October 29, 1966 and preceded her on July 18, 2012, and a brother Charles "Chuck" Williams.
Graveside services will be held at 2:00 pm Friday, April 6, 2018 at Memorial Park Cemetery. Goodwin Funeral is honored to assist with arrangements. Online condolences may be sent to www.goodwinfamilyfh.com