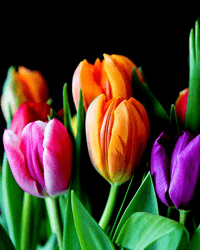 Beulah Mae Howes, 76, passed away on February 26, 2018 at St. Vincent Hospital in Evansville, Indiana. She was born in Petersburg, Indiana on November 1, 1941 to Claude & Ruth (Bradfield)  Miley, Sr.  Beulah was married to Arnold (Arnie) L. Howes, Sr. until he passed away in 2001.
Beulah Is survived by: sons Arnie (Kelley) Howes, Jr. of Princeton, Mickey (Melanie) Howes of Petersburg & Randy Howes of Oakland City; a daughter Candy (Rusty) Howes Edrington of Oakland City; brothers Henry & Steve Miley; sisters Reva Cockerham, Donna Meece, & Lucy Jane Southwood; 8 grandchildren; and 11 great grandchildren.  Beulah was preceded in death by; her parents; husband; brother, Claude Miley, Jr.; and one grandchild.
Services will be held at 11:00am EST at Harris Funeral Home in Petersburg on Friday, March 2, 2018. Burial will follow at Twin Oaks Cemetery. Visitation will be from 4 to 8pm EST on Thursday March 1st.