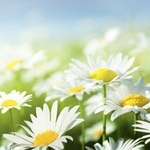 Anna Lou Ramsey, 73, of Vincennes, IN, passed away February 25, 2018, at Regional Hospital in Terre Haute, IN.
She was a homemaker, and attended the Wheatland Wesleyan Church.
Anna is survived by her sons, Cavin Ramsey and his wife, Tammi, of Vincennes, and Brett Ramsey and his wife, Stacy, of Wheatland, IN; her grandchildren, Matthew Ramsey stationed in Japan with the US Navy, Levi Ramsey and his wife, Melody, of Evansville, IN, Jordan Ramsey of Vincennes, IN, Kayla Estabrook and her husband, Thomas of Bicknell, IN, DeEtt Ramsey, and Aaron Lynn Ramsey of Wheatland; and her great-grandchildren, Trey Ramsey, Beck Goodman, Desmond Ramsey .
Born February 3, 1945, in Knox County, IN, she was the daughter of Oscar "Bud" and Alice (Thompson) Hendrickson. Her parents, and her husband, Douglas Ramsey, whom she married November 25, 1964, and who passed away March 5, 2007, preceded her.
Friends may visit with Anna's family from 11:00 – 1:00 on Friday at the Gardner – Brockman Funeral Home. The funeral will begin at 1:00 on Friday at the funeral home. Interment will follow in Walnut Grove Cemetery.
Online condolences may be sent to the family through gardnerbrockman.com.