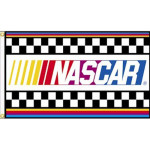 David Michael "Mike" Hayden, 69, of Verne, IN, passed away February 10, 2018, at his home.
Mike had worked as a mechanic at Cantwell's Marathon, and was currently working at Short-Stop. He was a member of Indiana Presbyterian Church. Mike collected John Deere memorabilia and enjoyed time with his grandchildren. He had served in the US Army.
Born July 2, 1948, in Vincennes, IN, he was the son of Delbert and Mary Lee (Westfall) Hayden. Surviving is his wife, Brenda Kay (Blake) Hayden, whom he married July 3, 1999; his daughter, Sherry Beamon and her husband, Dale, of Monroe City, IN; his step-children, Rusty Rogers of Vincennes, IN, and Melinda Hedge and her husband, Ben, of Vincennes, IN; his sister, Joyce Highsmith and her husband, Darrell , of Verne, IN; his brothers, D.R. Hayden and his wife, Linda, of Elgin, SC and Kent Hayden and his wife, Karen, of Otwell, IN; grandchildren, Christine Stevens and her husband, Roth, Angelica Goodman, Blake Rogers, Braelyn Rogers, Carter Hedge, and Peyton Rogers; and a great-grandson, Hoyt Stevens.
A private family graveside service will be held at a later date. Online condolences may be sent to the family through goodwinfamilyfh.com.