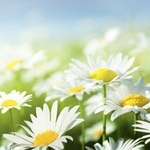 Bernadine "Bernie" C. Hawkins, 96, of Vincennes, passed away February 10, 2018, at Good Samaritan Hospital.
Bernie had worked at Willow Manor in the dietary department. She was a member of Bethlehem General Baptist Church.
Born April 24, 1921, in Vincennes, she was the daughter of Lee and Margaret (O'Brian) Moran. Her parents; her sweetheart, Stanley Hawkins, whom she married April 29, 1939, and who passed away March 4, 1995; her son, William Hawkins; her brother, Jim Moran; and a grandchild preceded her.
Surviving are his sons, Kenneth Hawkins, of Flat Rock, IL, and John Hawkins and his wife, Sheila, of Terre Haute, IN; 9 grandchildren; 14 great-grandchildren; and 2 great-great-grandchildren.
Friends may visit with the family from 11:00 – 2:00 on Wednesday, at Goodwin Funeral Home. The funeral will begin at 2:00 Wednesday at the funeral home. Interment will follow in Memorial Park Cemetery.
Online condolences may be sent to the family through goodwinfamilyfh.com.