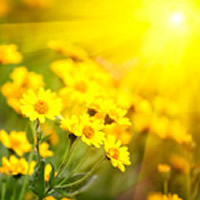 Diane Palmertree Vanalstine, age 67, of Washington, passed away comfortably at home, February 01, 2018 at 12:49 a.m.
She was born on August 31, 1950 in Greenwood Mississippi to Percy and Lilly (Watkins) Palmertree. She graduated from Washington High School in 1968. She had worked for Hamilton and Sons, Senior and Family Services, Daviess Community Hospital, and J&S MediCab. She loved spending time with her animals and her dad, Frank. She enjoyed taking road trips to spend time with her family. She was a dedicated Reality Show viewer, WWF Wrestling and Chicago Bulls fan.
She is survived by two daughters, Robbyn Terry -husband Wayne of North Carolina and Cindy Stone -husband Keith of Speedway; eight grandchildren, Britney Manor, Katie Manor, Tiffany Brock, Courtney Brock, Chis Terry, Taylor Cox, Sydney Cox and Madalyn Cox; four great-grandchildren, Sophia Manor, Grayson Williams, Sadie Bereton and Addyson Cox; special dad, Frank Saulnier; favorite brother in law Paul Smith; niece Nikki Lunsford, two nephews Brad Clauss, Jeff Smith; five great nieces; three great nephews
She was preceded in death by her mother, Lilly Jean Saulnier; father, Percy Palmertree; sister, Cathy Smith; brother, Larry Palmertree
A funeral service will be held on Sunday at 2:00 p.m. at Ed Lee Mortuary with Pete Aldrige officiating. Burial will follow in St. John Cemetery. Visitation will be from 11:00 a.m. – 2:00 p.m. on Sunday at Ed Lee Mortuary.
Condolences may be sent to the family online at www.edleemortuary.com