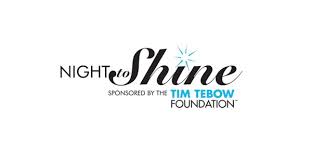 Antioch Christian Church is again teaming up with the Tim Tebow Foundation to host "A Night to Shine".   It's the third year for the prom type event tailored for special needs people in the community. 
          Volunteers are still needed to make the evening a big success. The Night to Shine prom is seeking 65 "buddies" for the guests, who will be known as Kings and Queens that night.   Spokesperson Leslie Heshelmen explains part of what's expected of a "buddy"…
          Night to Shine is Friday, February 9th at the Westgate Academy in Odon.  If you would like to volunteer, contact Leslie Heshelman for details at 812-444-9304.  You must be 16 by February 9th and pass a background check.