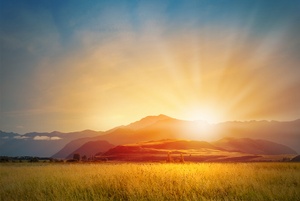 Violet Jean Snapp Early, 84 and her husband Donald L. Early, 85, passed away on Thursday December 28, 2017 at their residence.
Violet was born on March 18, 1933 in Oaktown the daughter of Hubert Leland and Helen Ester (Weaver) Snapp. She married Donald L. Early on July 7, 1950 and he preceded her in death on December 28, 2017.
Violet owned and operated the Dixie Coin Wash with her husband and was a member of the Oaktown Christian Church. Donald was born on October 2, 1932 in Wheatland the son of Virgil Grant and Sadie (Dovie) Doane. He married Violet Jean Snapp on July 7, 1950.  Donald also owned and operated the Dixie Coin Wash and was a member of Oaktown Christian Church. He retired from the Carlisle Prison as head of the laundry department.
Violet and Donald are survived by their children, Michael Early and his wife Barbara of Vincennes, Gayland Early and his wife Linda of Chandler TX, Sherrell Early of Turlock, CA, grandchildren Brian Cardinal, Christy Flynn and her husband Jason, Erin McClain and her husband Rick, Sarah Brooks-Bigham and her husband John, Lauren Early; great grandchildren Mallory and Dylan Flynn, Alex Bigham and Ella and Emma McClain. Violet and Donald were preceded in death by their son, Stuart Early.
Violet's brother Leland Snapp of Vincennes, and sister Virginia Jacobs of Vincennes also survive. Violet was preceded in death by her sister Jane Hubbard, and brother Jerry Snapp.
Donald's sisters, Mildred Steimel of Wheatland, Helen Summers of Indianapolis, Linda Thompson of Nashville, IN; brothers, Dwight Earley of Odon, Duane Earley of Loogootte also survive. Donald was preceded in death by his brothers, Gordon, Paul, Gilbert, Robert and John Earley and sister's, Pauline Boyles and Norma Bonhomme.
There will be no services and Violet and Donald will be cremated at their request. Goodwin Funeral Home is honored to assist the Early family with arrangements. In lieu of flowers contributions may be made to the donor's favorite charity in Violet and Donald's name or Good Samaritan Hospital. On line condolences may be sent to Violet and Donald's family and friends at www.goodwinfamilyfh.com.