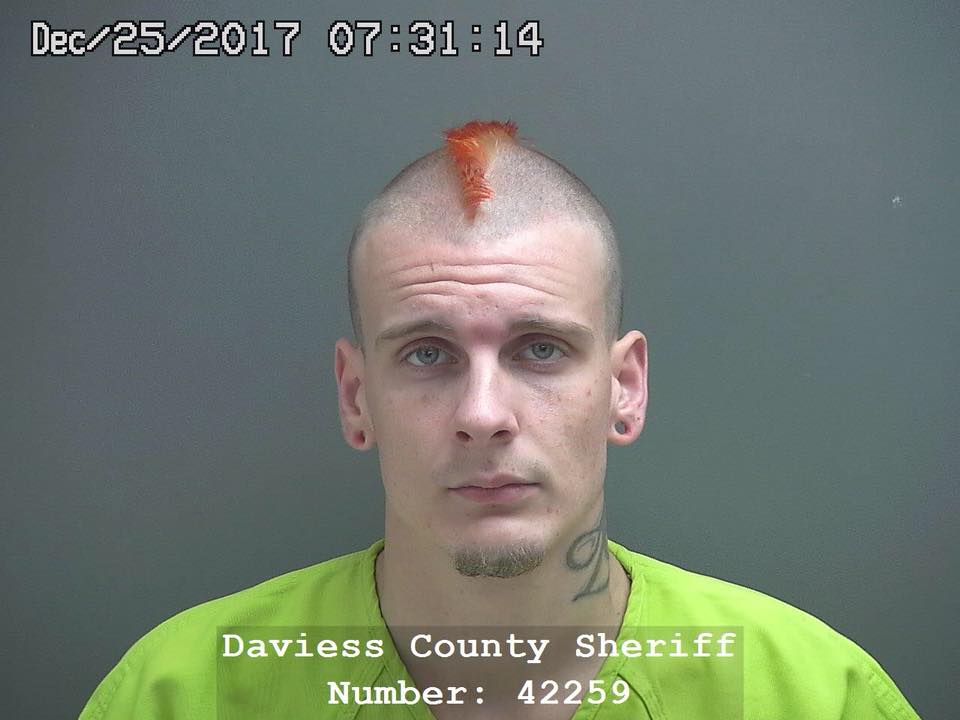 A man was arrested on Christmas Eve, which was this past Sunday, for pointing a firearm in Wal-Mart in Washington. 
        Washington Police report they received the call at just before 4-pm concerning an alleged male shoplifter. When confronted the man pointed a gun at employees at the Wal-Mart Asset Protection Office demanding they not follow him or call police.  Police investigated and found the suspect, 24-year-old Dustin Armstrong hiding in the men's restroom at the nearby Burger King. He was arrested without incident for two counts of Pointing a Firearm, and Criminal Recklessness with a Firearm.  He was also found to be wanted out of Morgan County, Indiana for a Probation Violation. 
        Police found the loaded Ruger .22 handgun matching the description of the gun used at Wal Mart in a dumpster behind Burger King.