A man robbed a bank in Sullivan County yesterday and is still being sought.
        Sullivan County Authorities were called to the First Financial Bank on West Main in Farmersburg at 4:02-pm Tuesday.  Employees reported a robbery and the man fled on foot. There were no injuries.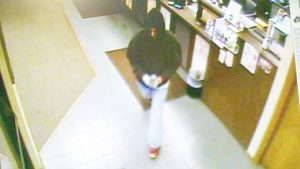 The suspect is described as a white male, in his 20's or early 30's, standing 5'6", weighing 150lbs. He was wearing a blue hooded type sweatshirt, blue jeans and red athletic style shoes.  He's believed to have left on foot north from the bank and then possibly left in a waiting vehicle.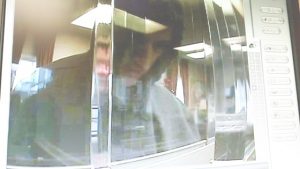 He was said to have entered the bank, approached a teller and handed them a note demanding money.  No weapon was displayed but threats were allegedly inferred.   He got away with undisclosed amount of money.  Anyone with information should call the Putnamville State Police Post and talk to ISP Detective Sergeant Sam Stearley or Detective Angie Hahn at 765-653-4114…or call the Sullivan County Sheriff Clark Cottom at 812-268, 3408.