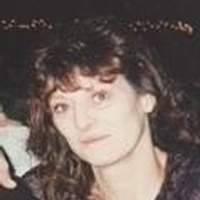 Joyce A. Miles, 70, of Washington, passed away at her residence on December 07, 2017.
She was born in Petersburg on December 12, 1946 to Robert and Esta (Coleman) Goodpasture.
She graduated from Petersburg High School and had worked at UniRoyal, Crane, Nasco, Tokheim and had retired from Washington Community Schools. She was a member of Our Lady of Hope Catholic Church and loved spending time with her husband, children, great grandchildren, great great grandchildren and her many friends.
She is survived by her husband, Robert P. Miles, whom she married, July 5, 1962; three sons, Jack (Jodie) Miles of Washington, Rodney (Dana) Miles of Washington and Tracy Miles of Washington; brother, Charles Goodpasture of Florida; two sisters, Patricia Henson of Washington and Betty Adams of Washington; seven grandchildren, Tiffany Franks, Brandon Backer, Chelsea Miles, Kasey Miles, Robert Miles, Dakota Miles, Shyann Miles; five step grandchildren, Lesley Hayes Heney, Bridget Hayes, Brady Hayes, Annie Summitt and John Walker
She was preceded in death by her parents; three brothers, Jack Goodpasture, Donald Wolven and Bobby Goodpasture; sister, Charlene Young
A funeral service will be held on Monday, December 11, 2017 at 11:00 a.m. at Ed Lee Mortuary with Yvonne Evans officiating. Burial will be held at a later date.
Visitation will be Sunday from 4:00 – 7:00 p.m., and Monday 10:00 – 11:00 a.m. at Ed Lee Mortuary.
Condolences may be sent to the family online at   www.edleemortuary.com/.