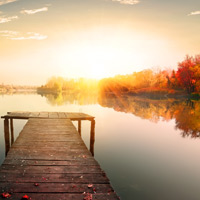 Robert "Bob" Gene Chandler II, age 62, of Washington, IN, passed away on October 28, 2017 at the Eastgate Nursing Home.
He was born on November 16, 1954 in Washington to Robert Gene and Judy (Stiles) Chandler.  Bob enjoyed playing cards, fishing, camping, playing his guitar and singing. One of his favorite pastimes was spending time with his brother, Ron, cruising on his boat.
Bob is survived by his children, Angela (Richard) Dunn of Jasper,  Michael Chandler of Washington and Amy (Bryce) Hamm of Washington; his mother, Judy Brewer of Washington; sisters Rebecca (Keith) Lowrie and Elizabeth Anderson both of Highland, Indiana; his brother, Ronald (Marsha) Chandler of Winslow; six grandchildren; and numerous nieces, nephews, aunts, uncles and cousins.
He is preceded in death by his father, Robert Gene Chandler I, and stepfather, Neil Brewer; infant sister, Sheila Jane Chandler
Friends may visit with the family, Thursday, November 2, 2017, from 11:00 AM to 12 Noon at Our Lady of Hope Catholic Church.  A Mass of Christian burial will be celebrated on November 2, 2017 at 12 Noon Our Lady of Hope Catholic Church, with Fr Paul Ferguson as celebrant. Burial will follow at Oak Grove Cemetery.
Services will conclude at the funeral home with cremation to follow.