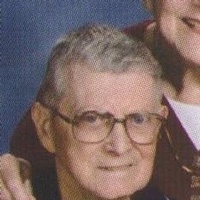 James "Jim" L. Browning, 83, of Washington, passed away Oct. 19, 2017, at 3:40 a.m. at Daviess Community Hospital.
He was born June 20, 1934, in Washington, to John H. and Dola (Brothers) Browning. He was a 1952 graduate of Washington Catholic High School. He was a veteran, serving in the U.S. Air Force for a short time and the U.S. Army from 1956-1958. He had worked for Vollmer Wholesale Box Company and retired from the United States Postal Service in 1992. He enjoyed reading, mowing grass, watching westerns, spending time with his grandchildren, and was an avid IU and St. Louis Cardinals fan.
He is survived by his wife, Elizabeth "Liz" (Kirsch) Browning, whom he married June 16, 1956; four daughters, Annette (Joe) Hall of West Virginia, Ellen (Kevin) Pride of Washington, Karen (Tom) Taylor of Indianapolis and Jo (Verlin) Nash of Indianapolis; one son, Philip Browning of Washington; six grandchildren, Matt (Megan) Pride of Washington, Michael (Carrie) Pride of Washington, James Taylor of Indianapolis, Laura Nash of Virginia, John (Emily) Nash of Greenfield, B.J. Hall of West Virginia; seven great-grandchildren, Mya Pride, Tinlee Pride, Zander Pride, Jessica Pride, Shelby Pride, Kensington Nash and Lincoln Nash; and is also survived by several nieces and nephews.
He is preceded in death by his parents; daughter Janet Browning; two brothers, William J. Browning and Daniel Browning.
A Mass of Christian Burial will be celebrated at 10 a.m. Saturday at Our Lady of Hope Catholic Church, with Rev. Paul Ferguson as celebrant. Burial will follow at St. John Cemetery in Washington. Visitation will be from 4 p.m. to 7 p.m. Friday at Ed Lee Mortuary.
Memorial contributions may be made to Washington Catholic Schools, 315 N.E. Third St., Washington, IN 47501.
Condolences may be sent to the family online at www.edleemortuary.com