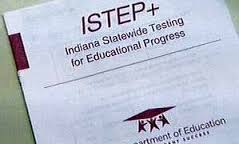 The Washington Community School Board is appealing the results of ISTEP results and  it's letter grade.
          Assistant School Superintendent Kevin Frank told the The Washington Times Herald that the issue appears to be quote " a case of the dog ate my homework."
          ISTEP Language Arts tests taken by 15 fifth graders at Griffith have been lost in the digital transmission to the state.  Frank says the tests from those students were submitted like the others but for some reason were never found, so, there's no score for those 15 students on that portion of the test.  Frank says he believes the students would've passed the test and doesn't believe the results will change the grade of the school.
          Frank says the state education department needs a plan to handle such issues that are not the fault of the school, or the testing service.