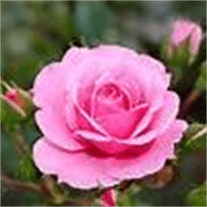 Mary Jewell Ivey age 86, of Washington, formally of Shoals, passed away on Wednesday July 12, 2017 at 9:00am at the Westview Nursing and Rehabilitation Center in Bedford. She was born on January 15, 1931 in Knox County Kentucky to William and Verna (Hill) Davis. She married Arthur Ivey in 1946 in Kentucky.
She was employed by RCA Bloomington, Jasper Chair and Jasper Desk and attended Dover Hill Christian Church and Maysville United Methodist Church.
She is survived by daughters, Nadine (Walt) Thompson of Austin, Carolyn Willens of Washington, Debbie (Jon) Berry of Vincennes, Diane Ivey of Bedford, Glenda (Dennis) Porter of Bedford; sons, Kenny (Linda) Ivey of Bedford, Tom Ivey and fiancé Pam Owens, Tony Ivey and fiancé Pam Quinn of Bedford and James (Janice) Ivey of Shoals.
Also surviving are thirty-two grandchildren and several great and great-great grandchildren.
She is preceded in death by her parents, husband and daughters, Ora Hollan and Sue Messer; one sister, Lorene Porter; and two grandsons, Jason Ivey and Billy Ivey.
Funeral services will be held at 2:00pm on Saturday July 15, 2017 at the Queen-Lee Chapel of the Thorne-George Family Funeral Homes with Pastors Lucia Jones and Jason Johnston officiating. Burial will be in the Hickory Ridge Cemetery. Visitation will be at the funeral home from 11:00am Saturday until time of the service.
Queen-Lee Chapel in Shoals is in charge of the arrangements.