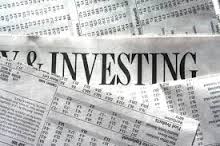 A 32 year old Vincennes man has charged with soliciting unregistered securities and acting as an unregistered agent. Both are are Level 5 felonies.    Jason Risley was arrested after charges were filed in the Knox County Superior Court.
          The Indiana Secretary of State's office reports that Risley was reported to their office after he approached a man with a suspicious investment opportunity.  He claimed that for a $5,000 investment, he could secure $1,600 back per month.  The man shared his suspicions with the office, and after review it was discovered that neither Risley nor his investment company were registered.
          Secretary of State Connie Lawson says she sees an unfortunate number of these cases every year. She thanked the Knox County Prosecutor's office and Vincennes Police and her staff for working proactively on the Risley case.
          Risley is in the Knox County Jail on a $10,000 bond.