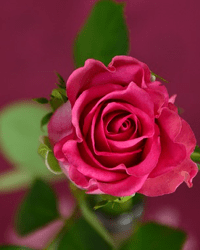 Grace Beasley, 88, of Odon, Indiana, went to Heaven peacefully, surrounded by her family at Memorial Hospital in Jasper, Indiana on Thursday, September 22, 2016.
She was born in Harlan County, Kentucky on February 8, 1928 to Floyd and Daisy (King) Farley. She married her loving husband, Ernest L. Beasley on March 3, 1947.
Grace was a member of the Frady United Methodist Church in Raglesville and Moose Lodge in Washington. She was a seamstress and a homemaker and loved spending time with her family. Grace enjoyed making quilts with the Ladies' Aid Quilting Group and helping with the Red Cross.
Survivors include: her husband of 69 years, Ernest Beasley of Odon; four sons, Donald Beasley of Odon, Darrell (Diana) Beasley of Raglesville, Jeffrey (Christa) Beasley and Roger (Tracy) Beasley, both of Odon; three daughters, Peggy (Roger) Nowling of Plainville, Anna Marie (Delbert) Raber and Cindy (Scott) Ryan, both of Odon; Nine grandchildren, Chasity Matthews, Abbie Swartzentruber, Cole Raber, Clay Raber, Robbie Beasley, Hannah Beasley, Jessica Echavarria, Lauren Bullock and Derek Clidienst; fourteen great-grandchildren; two sisters, Anna Lou Meissner of Bedford and Mary Rose (Gerald) Frye of Jasper; sister-in-laws, Vivian Evans of Odon, Maurcietta Farley of Carmel and Shirley Farley of Jasper; brother-in-law, Carl Beasley of Odon.
Grace was preceded in death by: her parents; son, Anthony Beasley; sisters, Marie Bohn, Carrie Saylor and Dorothy Beasley; six brothers, Herbert, Charles, Jimmy Ray, Felix, Allen and Clifford Farley.
Funeral services are scheduled for 2:00 PM on Sunday, September 25, 2016 at Meng Family Funeral Home in Odon with Rev. Gerald Frye officiating. Grace will be laid to rest in Sugarland Memory Gardens in Washington.
Family and friends may call from 4:00 PM until 8:00 PM on Saturday, September 24 and from 12:00 PM until the time of service at 2:00 PM on Sunday at the funeral home.
Memorial contributions may be made to the Frady United Methodist Church in Raglesville. Envelopes will be available at the funeral home.
The Beasley family has entrusted all arrangements to James W. Meng, Jr. and Meng Family Funeral Home in Odon. Online condolences may be sent to www.mengfuneralhome.com.