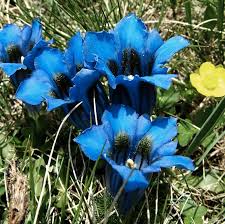 Naomi Lucille Arvin, age 95, of Washington, passed away at 3:45 a.m. Tuesday, June 7, 2016 at the Villages at Oak Ridge in Washington.

Born in Pennyville, Daviess County, Indiana on September 12, 1920, she was the fourth of seventeen children born to Dale and May (Raney) Allen.
She married Herschel Joseph Arvin on September 3, 1940 and lived in Alfordsville for 68 years where she was Clerk-Treasurer of the Alfordsville Town Board and Water Utilities. She worked in the ladies department of Larkin Brothers Department Store in Loogootee for 14 years and was a long-time member of the Alfordsville Christian Church. In 1968 she became a member of Bethany Christian Church and in 2007 she moved to Washington to be nearer to her sisters.
She is survived by one son, Gary Arvin of Bloomington, IN; four sisters, Camilla Peterson (Calvin) of Mesa, Arizona; Emma Harder (Wayne) of Washington, IN; Betty Kelley (Chester) of El Paso, IL; Joyce Martin (Eddie) of Washington, IN; and 37 nieces and nephews.
She was preceded in death by her parents; her husband, Herschel Arvin; one son, Ronald Arvin of San Francisco, CA; five brothers, Birtle Allen (Wilma) of Franklin, IN; Freadman Allen (Elizabeth) of Jasper, IN; Jeff Allen (Delores) of Jasper, IN; Robert Allen (Annette) of Washington, IN; Junior Allen (Barbara) of Franklin, IN; five sisters, Leola Hornaday (Roger) of Glendale, IN; Beatrice Schnarr (Lawrence) of Glendale, IN; Wanda May Schnarr (Cecil) of Joliet, IL; Della Shelton (Raymond) of Rockport, IN; Mary Lottes (Elmer) of Loogootee, IN; and 7 nieces and nephews. One brother and one sister also died in infancy.
Funeral services for N. Lucille Arvin will be held at 10:00 a.m. Saturday, June 11 at Gill Funeral Home, Washington, Indiana. Rev.Tom Watson will officiate with burial to follow in the Alfordsville Community Cemetery.
Friends may call from 4 p.m. to 8 p.m. Friday, at Gill Funeral Home and one hour before the service. Rev.