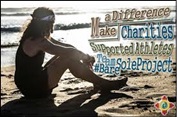 A California man is running across the country Barefoot trying to engage and promote fellowship towards one and other.
Jake Brown is on a 3-thousand mile journey promoting the Bare Sole Project, a private initiative to promote a global community and conscious lifestyle.
Along the way, Brown is raising money for charities such as the Semper Fi fund which assists veterans wounded in combat. He says organization helped a friend of his put his life back together.
Brown's journey took him through Knox and Daviess County late last week. He says he's made a lot of new friends on his journey across the country.
To lean more about Brown's fundraising effort you can log onto http://www.thebaresoleproject.com/