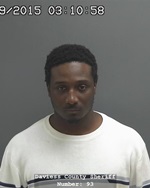 Kevin Dakota Flax of Bicknell was picked up in Daviess County early today on a warrant.  The 27 year old was booked into the Daviess County Security Center at about 3:30 this morning.
---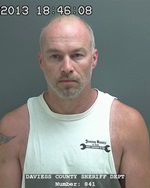 A Washington man was jailed on a failure to appear warrant last night.  38-year-old Mathew Wininger was wanted on the warrant for failure to appear for possession of paraphernalia and operating while intoxicated endangering a person.  Bond was set at $10,000.
---
41-year-old Benito Muniz of Washington was arrested by City Police Friday night for reckless driving and operating while intoxicated. (mugshot unavailable)
---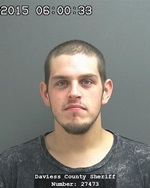 The Daviess County Sheriff's Department website shows that 23-year-old Briar Daniel Chesnut of Washington was jailed at just before 6pm last night.  Charges were not listed.
---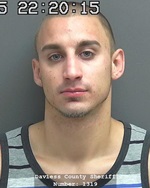 Also…the website shows 23-year-old Tyler Nelson Hankinson was booked in at 10:04-am yesterday morning.  No charges were listed under his name.