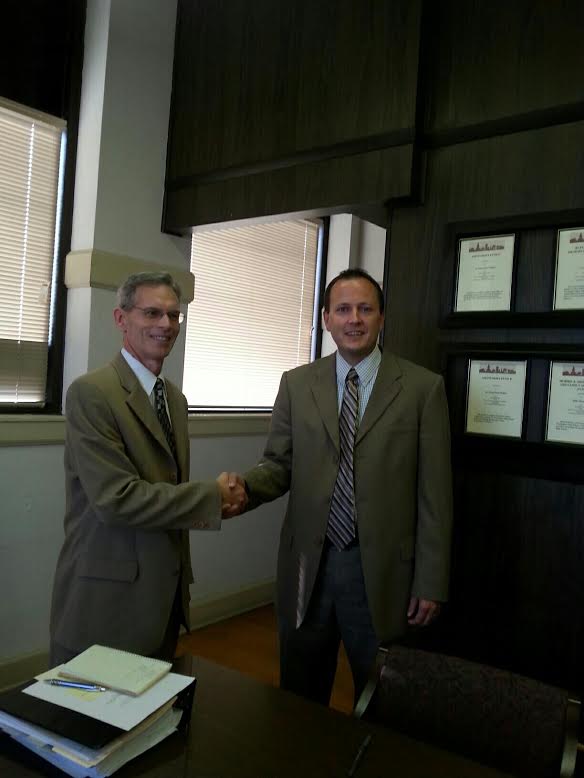 School Superintendent Dr. Dan Roach (l) shakes hands with newly hired Asst. Superintendent Kevin Frank (r)
The principal of Eastern Greene High school has been named the new Assistant Superintendent for Washington Community Schools.
The school board voted unanimously last night in a special called meeting to hire Kevin Frank.
The 41 year old Frank, a native of Lowell, Indiana, started his educational career as a math teacher before becoming an assistant principal 12 years ago.  For the past nine years he has been the principal of Eastern Greene High School.
Frank told us what made the job attractive to him….
Frank also said he's looking forward to working with Superintendent, Dr. Dan Roach.
Frank says he wants to be sure that the needs of all Washington's students are met through the teaching and learning in the system…
Frank plans to be in the office in Washington in about two weeks.