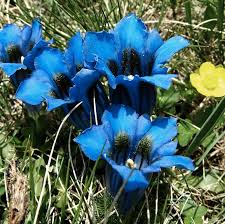 Ivan "Bud" Goodwin, 88, of Washington, passed away at Emerald Place on Friday at 1:40 a.m.
He was born May 3, 1927, in Daviess County, to John R. and Zelma C. (Bacon) Goodwin.
He attended Washington High School and was a World War II Army veteran. He was an avid bowler. Bud owned and operated Bud's VW. He was an especially good mechanic on Volkswagens.
Bud is survived by his wife, Betty L. (McDonald) Goodwin, whom he married Jan. 27, 1951; his daughters, Brenda Sue (Pat) Mullen of Washington, Sharon Ann (John) Arnold of Washington; a son, Steven Lane Goodwin of Washington; sisters, Dorris Allison of Washington, Joyce (Bob) Arthur of Petersburg, Cleo (Malcolm) Radcliff of Florida; brothers Nolan (Shirley) Goodwin of Washington, and Billy Ray (Ginney) Goodwin of Florida; five grandsons, John (Sarah) Mullen, Brian (Tara) Mullen, Adam Ritcheson, Heath Ritcheson, Jaden Goodwin; and nine great-grandchildren.
Preceding him in death are his parents, and sisters Orma L. Grimm and Roberta Brower.
Funeral services will be at 1 p.m. Monday at Ed Lee Mortuary, with Steve Dayton officiating. Burial with military graveside rites at Sugarland Memory Gardens by the Washington American Legion and VFW.
Visitation will be from 10 a.m. to 1 p.m. prior to the service at Ed Lee Mortuary.
In lieu of flowers, memorial contributions may be made to Gentiva Hospice, 3401 S.  Fourth St., Terre Haute, IN 47802.