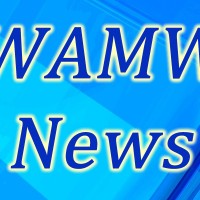 The Daviess County Commissioners met at the County Court House for their final session of 2015.   The Commissioners accepted the low bids for repairs on the internal and external structure of the skylight in the Court House roof.  However, the Commissioners declined to follow RQAW's suggestion for a new fall protection system for maintenance of the skylight.  Instead the Commissioners agreed to use area contractors to upgrade the current safety system and bring it up to code.
      In other business, the Commissioners approved the renewal of the maintenance contract for the computers and software in the Recorder's office and, at the recommendation of County Assessor Denny Eaton, also approved renewing contracts for Land Trending and New Building Inspection with Kim Murray.
      The Commissioners also approved Truck Routes and load limits presented by County Highway Superintendent Phil Cornelius.  Cornelius said the new information will be on the Highway Department's website.   Cornelius also presented quotes for a new truck and rolling cutter.  The low quote on the truck was presented by Washington Chrysler, and the low quote on the cutter came from Hoefling's.   The Commissioners also approved a claim for $63,919 for three vehicles for the Sheriff's Department.
      In approving the appointment of Ryan Armes to the County's Advisory Plan Commission, Commissioner Nathan Gabhart noted there were several vacancies on local boards and agencies the Commissioners were working to fill.