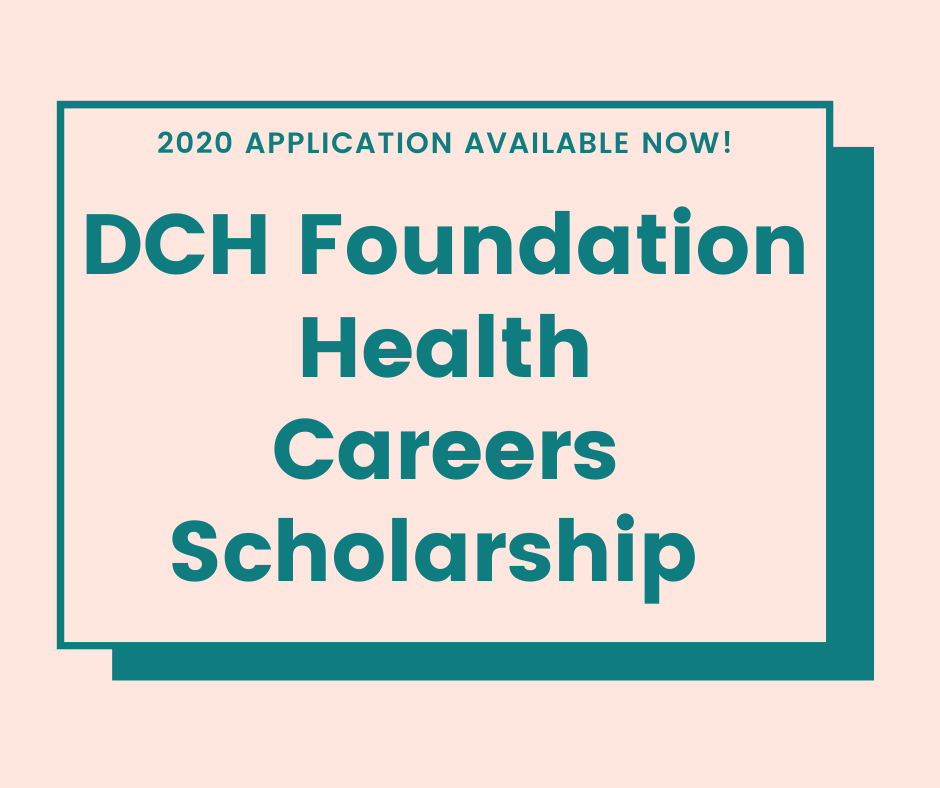 Foundation Health Careers Scholarship
Applications are now available for the Daviess Community Hospital Foundation Health Careers Scholarship!
The Health Careers Scholarship Program awards pp to $1,500 for each scholarship recipient selected.
The general guidelines to be able to apply for this scholarship include:

Accepted to or attending an accredited educational institution of higher learning.

Pursuing a degree in the field of health care, with the intention of pursuing that career in the Daviess Community Hospital service area. Eligible paths of study should prepare the student for a career that will contribute to the improvement of the health of those living in our community.
Live in Daviess, Martin, or Pike County or is a dependent of a Daviess Community Hospital full or part-time employee, regardless of residence.
Awardees are eligible to receive a scholarship award in two scholarship award cycles. They do not have to be consecutive.
Full and part-time students are eligible.

For more information on this scholarship, and how to apply, click here!
Previously Featured On Specialty Services