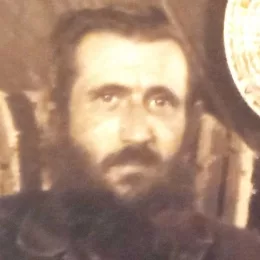 Joseph L. Purcell, 76, of Elnora, passed away Tuesday, November 7, 2023, at the Daviess Community Hospital. He was born June 5, 1947, in Washington, to Robert and Lois Imjean (Byrer) Purcell. Joe was raised in Brooklyn and Elnora.
At nineteen, Joe joined the United States Marine Corps and served in Vietnam. He received the Rifle Marksman Badge, National Defense Service Medal, Meritorious Unit Commendation, Presidential Unit Citation, Combat Action Ribbon, two Vietnam Service Medals, Vietnam Campaign Medal, Good Conduct Medal, and a Purple Heart. Joe served in field artillery, was a Scout Observer, and then received the rank of Marine Sargent. In 1978, he was honorably discharged. Upon returning home, Joe worked as an oil rigger. His last employment before retirement was working for the Town of Elnora.
Joe was an artist, woodworker, and beloved character. He loved to make custom wood pieces, and you were considered lucky if you got one of his creations. They are priceless pieces. Joe took pride in being a Veteran. He never hesitated to share stories of his time during his service years, the places he had seen, as well as the things he did, good and bad. Some may say Joe was a stubborn little "turd." He never judged a soul that he welcomed into his house, but was known to voice an opinion on any topic brought up for conversation. If you were one of those who got to meet Joe, then you could say his home was a source of entertainment from his vintage antiques and all the oddity decorations that covered his walls – at last count, he had four thousand Hot Wheels. Each time you came over to visit, he would say, "You see something new every time you come here." (Which was no joke!) One of Joe's favorite things to do was tease his sister and nieces.
Joe is survived by one son, Joe (Amanda) Mowder of Oquawka, Illinois; four grandchildren: Ryan (Sami), Brett, CJ and Kholey; three great-granddaughters: Rileigh, BrookLynn, and Emma; sister, Pam (Terry) Fields of Mooresville; brother, Mike (Louisa) Purcell of Bloomington; five nieces: Emily, Marcy, Megan, Erin and Lora; as well as numerous great nieces and nephews. A devoted family man, he loved his family very much.
Joe was preceded in death by his parents, Robert and Lois Purcell, and his two beloved Huskies: Tasha and Joey.
In lieu of flowers, donations may be sent in Joe's memory to the White River Valley Antique Association, PO Box 411, Odon, Indiana 47562.
There will be a private graveside service.
A Celebration of Life is planned for Friday, November 17, 2023, at 4:00 pm, in the Elnora Community Building.
Condolences may be sent online at www.edleemortuary.com.
The staff of the Ed Lee Mortuary is honored to have been entrusted with arrangements for Joseph L. Purcell.