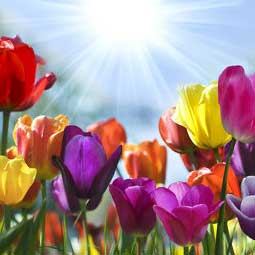 Maxine V. Clark, 94, of Loogootee, Indiana passed away at 1:20 p.m. Sunday, November 12, 2023 at Poplar Care Strategies.
She was born May 17, 1929 in Bicknell, Indiana to the late Walter and Martha Gladys (Street) Crouse.
Maxine married William E. Clark in 1951 and he preceded her in death in 2012.
She graduated from Loogootee High School in 1947. She was member of Truelove Methodist Church for over 60 years, where she taught adult Sunday School for over 20 years. Maxine retired from Perfect Fit in 1992. She was a great cook and seamstress. She loved to work in her garden. Most of all, she loved spending time with her family and grandsons.
Maxine was preceded in death by her husband, William E. Clark; parents, Walter and Martha Gladys Crouse; siblings, Walter (Dorothy) Crouse Jr., Eleanor (Carl) Leighty, Doris (Tom) Buzan, Harold (Angie) Crouse, Ralph (Gladys) Crouse, Ronald (Anne) Crouse, and Carolyn (Allen) Gutgsell; sisters-in-law, Betty Crouse and Mary Sue Crouse; brother-in-law, Harold Gerken.
She is survived by her children, Brenda Kaye (Lee) Jones of Loogootee, William Lee Clark of Vincennes, and Beverly Sue (Roger) Lemon of Washington; grandsons, Mick Clark of Loogootee, Scott Lemon, and Matthew Lemon, both of Washington; siblings, Paul W. Crouse of Ohio, Gerald (Sue) Crouse of Florida, Marilyn Gerken of Ohio, and Richard Crouse of Loogootee; many nieces and nephews.
Funeral services will be conducted at 11:00 a.m. Thursday, November 16, 2023 at Truelove Methodist Church in Loogootee. Burial will follow in the church cemetery.
Visitation will be held Wednesday, November 15, 2023 from 4:00 p.m. to 7:00 p.m. at Blake Funeral Home in Loogootee.
In lieu of flowers, memorial contributions can be made to the Parkinson's Foundation. Condolences may be made online at www.blakefuneralhomes.com.
Blake Funeral Home in Loogootee is honored to serve the family of Maxine V. Clark.