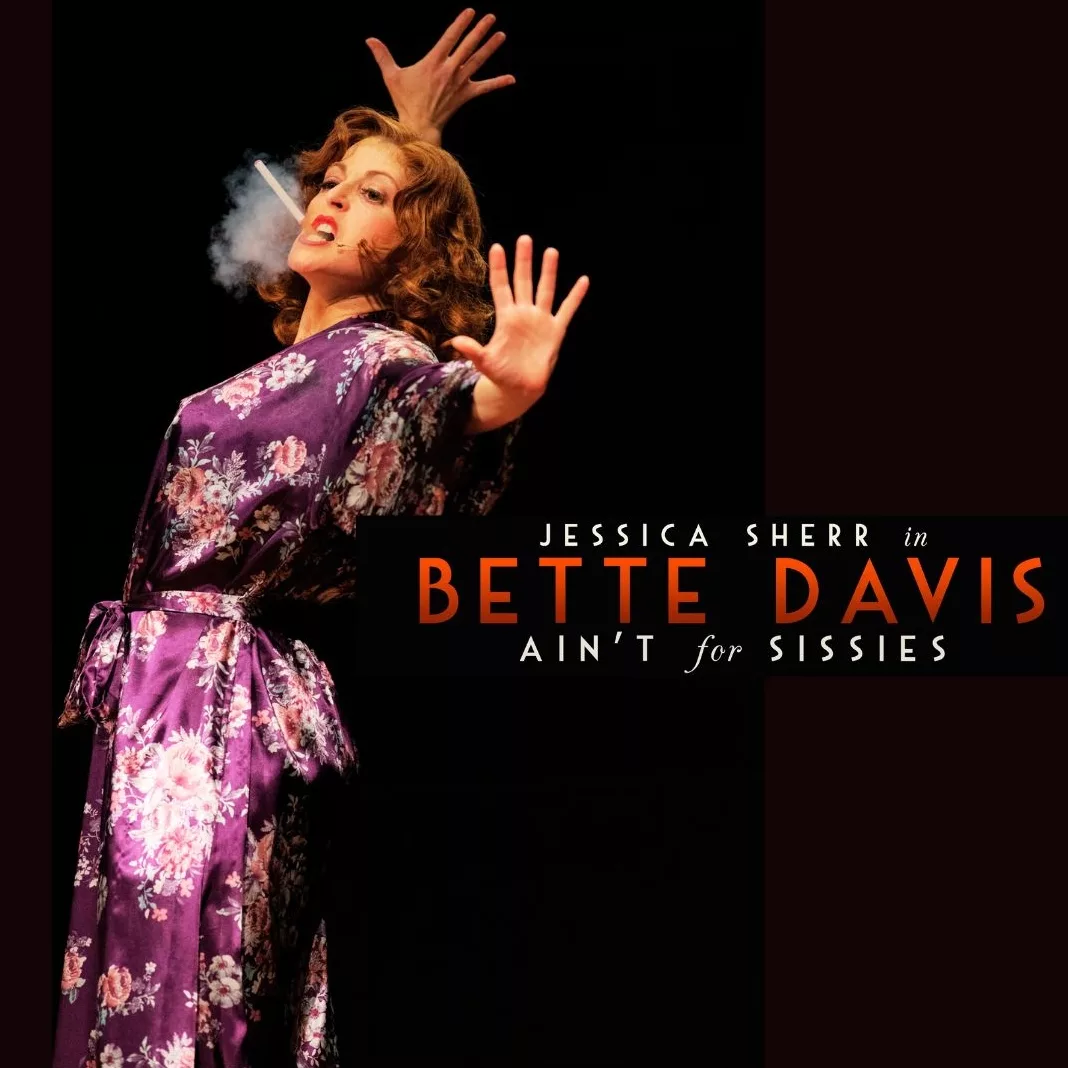 Get ready for an electrifying and captivating evening of theatre as the critically acclaimed production "Bette Davis Ain't for Sissies" takes the stage at the Jasper Arts Center on Friday, September 22, at 7:30 PM. Presented by Jasper Community Arts, this one-woman show promises to transport the audience back in time to the golden era of Hollywood, offering a thrilling glimpse into the extraordinary life of a legendary actress.
"Bette Davis Ain't for Sissies": In this spellbinding production, audiences will be immersed in the world of the iconic Bette Davis, portrayed by the immensely talented Jessica Sherr. Set against the backdrop of 1940s Tinseltown, the play follows the indomitable spirit of Davis as she faces the trials and tribulations of a fiercely competitive industry, battling societal norms, and striving for success on her own terms. With a magnetic performance that captures Davis's wit, determination, and vulnerability, Sherr brings the legendary actress to life in a breathtaking and inspiring way.
An Unmissable Theatrical Experience: "Bette Davis Ain't for Sissies" is not just a play; it's an experience that transcends time and invites the audience to witness the journey of a true trailblazer. Through a masterful combination of storytelling, captivating monologues, and riveting anecdotes, the production delves into Davis's personal and professional struggles, triumphs, and the unyielding spirit that made her an icon.
Join them for a Night of Glamour and Drama: The Jasper Arts Center is proud to host this remarkable performance, offering theater enthusiasts and history buffs an opportunity to relive the magic of classic Hollywood. With its intimate setting and recently renovated facilities, the Jasper Arts Center provides the perfect backdrop for an evening of captivating storytelling and exceptional acting.
The event will take place on Friday, September 22 at 7:30pm at the Jasper Arts Center Located at 951 College Avenue in Jasper. Tickets are available at the Thyen Clark Cultural Center in Jasper or online at jasperarts.org/tickets.