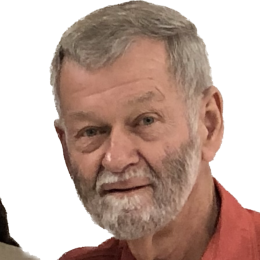 Jerrell K. Helderman, 77, of Vincennes passed away on May 24, at 2:06 a.m., at home after a battle with pancreatic cancer. He was born June 9, 1945, in Vincennes, IN. He was the son of Chester and Thelma (Jones) Helderman.
He worked at Littleford's Nursery until they closed. He then worked for Vincennes Steel for 32 years up till retirement in 2006. A member of Iron Workers Regional Local Union #853. He was an avid hunter and fisherman and liked to shoot 3D Archery with friends. He enjoyed fishing with his grandsons, Evan and Owen. He also loved his trips to Florida to go boating and fishing in the ocean with his son, Rodney. He loved volunteering for the Lord's Warehouse in Monroe City and was a lifetime member of the NRA. Jerrell was also a member of Wheatland United Methodist Church.
Jerrell is survived by his wife of 53 years, Judy (Patrick) Helderman; a son, Rodney Helderman, of Kansas City, MO; a daughter, Jenny (Brian) Thompson of Vincennes; and five grandchildren; Courtney (Joey) Wilson of Loogootee IN, Koen Helderman of Washington, IN, Ellie, Evan, and Owen Thompson of Vincennes, IN; a sister, Judy (Larry)
Small of Vincennes, IN; and one great-grandson, Carter, of Loogootee, IN.
Jerrell was preceded in death by his parents, an infant sister (Janice) Helderman and a sister (Joyce Lay).
Visitation will be held Tuesday, May 30, 2023 at Goodwin-Sievers Funeral home from 11:00am – 2:00pm with the funeral service beginning at 2:00pm. Pastor Jarrod Chattin will be officiating. Memorial contributions may be made to the One Foundation Church of Wheatland. Goodwin-Sievers Funeral Home is honored to be entrusted with the care of Jerrell.