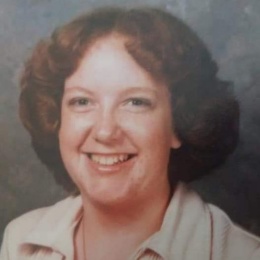 Sandra Kellams, 60 , of Vincennes, Indiana, passed away peacefully on Monday, May 22, 2023 with her loving family by her side. Sandra was born on July 11, 1962 and is the daughter of the late Harold and Joann (Wesley) Lambert. She married Larry Kellams on August 30, 1980 and he also preceded her in death on September 11 ,2022.
Sandra attended Vincennes Free Methodist Church. She had worked for Lowe's Home Improvement and enjoyed her customers. In her spare time, she liked to read and pamper her spoiled cat, Onyx. Sandra was a kind, loving, and wonderful mother and grandmother. She had a heart of gold and she will be dearly missed.
Sandra is survived by her son, John Kellams; daughter, Mary Kellams and Lindsay Pinkstaff; brothers, Harold Joe Lambert (Sharon), Jason Lambert (Nicky), and Mike Thomas (Theresa); step-mother, Shelby Lambert; and her beautiful grandchildren, Carson and Olive Pinkstaff. Sandra is preceded in death by her parents, Harold and Joann Lambert; husband, Larry Kellams: and sisters, Carrie Lambert and Jeannette Shere-Thomas.
Visitation will be held Thursday, May 25, 2023 from 4:00 pm- 7:00 pm at Vincennes Free Methodist Church, 1423 N. 4th Street, Vincennes, Indiana. Per Sandra's wishes, there will be no funeral service. Goodwin-Sievers Funeral Home is honored to be entrusted with the care of Sandra.