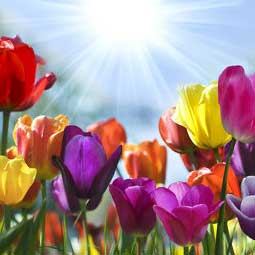 Penny Renee (Peach) Spinner, 62, passed away during the evening hours of March 13, 2023. She was born in Washington, Indiana, July 30, 1960, to Gary and Becky (Gregory) Peach.
A 1978 graduate of Pike Central High School, Penny had been employed as a bookkeeper in a local doctor's office. In her later years, she was a full-time homemaker. Penny enjoyed listening to country music, but, most of all, she loved spending time with her grandchildren. She was known to be a wonderful cook as her family still recalls her roasted potatoes and lasagna as just some of their favorites. Penny attended St. Peter's United Church in Lamar, Indiana.
Those who now mourn Penny's passing include her mother, Becky Peach Jenkins in Florida; father, Gary (Jeanie) Peach of Jasper; son, Aaron (Angie) Spinner of Rockport; daughter, Danielle Brandon of Dale; fiancé, Mark Morris of Lamar; and cousin and best friend, Cathy Brown of Montgomery. Penny was blessed with three grandchildren: Addyson Brandon, Aubree Brandon, and Easton Spinner. She leaves two brothers, Shonn (Sandra) Jenkins in Florida; Gary "Denny" Peach in Stendal, Indiana; and former spouse, Gary Spinner in Dale.
Penny knew the sorrow that comes with loss with the passing of her sister, Elizabeth Peach; stepfather, John Jenkins; maternal grandparents, Chester and Alice Gregory, and paternal grandparents, Orville and Lucy Peach.
Visitation for Penny Spinner will be 11:00 am – 2:00 pm, Friday, March 17, 2023, at the Ed L. Lee Mortuary, 620 East Viola Avenue, Washington, Indiana.
Funeral services for Penny Spinner will immediately follow the visitation and will begin at 2:00 pm, also at the Ed L. Lee Mortuary. Burial will be in the Bethany Cemetery.
Condolences may be sent to the family online at www.edleemortuary.com.
The staff of the Ed Lee Mortuary is honored to have been entrusted with arrangements for Penny Spinner.