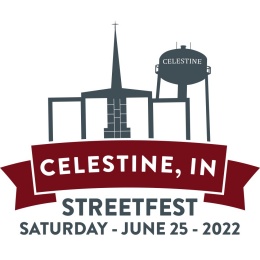 The Celestine Streetfest is happening this Saturday in Celestine, Indiana.
The event is a fundraising celebration for the service organizations in the community. The one-day event will be held on the grounds of St. Celestine Church on Saturday and is free to attend.
Parking and beer garden access is also free. Organizers say this is an all-ages event with fun for the whole family. Saturday's activities begin with a 5K race, a tractor show, and a large car show in Celestine Park. Kids games, a pet parade, a kiddie tractor pull, and inflatables in the Kids Zone get started at 10:00 am.
The food stand will open at 10:00 am, and the Beer Garden will open at noon. The midafternoon features the Car Show Awards. Catholic Mass will be held in St. Celestine Church at 4:00 pm.
Streetfest 2022's main stage headliner is Mustache The Band. In addition, the Celestine Park has been holding a fundraising Treasure Hunt contest to raise funds for its building renovation and addition project. If a lucky chance buyer this week picks the right number, the name drawn this week could win the current grand prize of $19,212 or several other smaller prizes.
Tickets will be sold at the car show from 10:00 am to 2:00 pm and then near the main food booth from 3:00 pm until 8:00 pm. The drawing will take place at 9:00 pm. The winner does not need to be present to claim their prize.
It's happening this Saturday at the Celestine Streetfest in Celestine, Indiana.