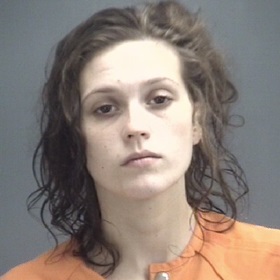 Gibson County Sheriff's Deputies arrested a Griffin woman on Monday for Domestic Battery.
Police say they were called to a residence in Gibson County around 11:30 am after they received a call about a disturbance.
Upon arriving they spoke with the reporting party and a victim who had a laceration to his left hand.
Officers began an on scene investigation which resulted in the arrest of 21-year-old Hannah Miller of Griffin.
She was taken to the Gibson County Jail and charged with Domestic Battery Involving Moderate Injury, Criminal Recklessness with a Deadly Weapon, and Resisting Law Enforcement.
She remains in custody on a $750 bond.