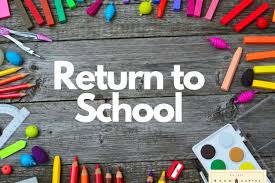 Washington Community Schools reminds parents and students the first official day for Washington Community School students will be one week from today Friday, August 7th.
Parents are reminded School buses will only be allowed to transport students to their homes or licensed day care facilities.
Masks will be required to board the bus.  Cleaning and sanitizing buses after transport will be a top priority however due to numbers, social distancing will not be possible.  Parents are encouraged to transport their children to and from school if they are able to do so.