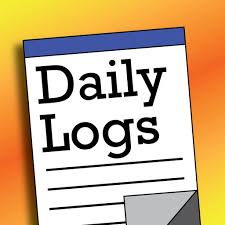 -Alexis E. Brock, 23 of Petersburg was arrested Thursday by the Daviess County Sheriff's Department.  She's was wanted on a warrant for Failure to Appear. Bond was set at $2000.
-24-year-old Baily Estealla Nash of Washington was arrested on a Failure to Appear warrant Thursday. Bond was posted.
-Washington Police arrested David Andrew Speakman of Washington for Operating While Never Licensed.  Washington Police Reports state they were investigating a report of an alleged reckless driver when Speakman was stopped at 57 and Brett Cable Road at just before 8 last night.
-Vincennes Police arrested 66-year-old Daniel Goebel on Thursday.  He's charged with Possession of a Synthetic Drug.
-Knox County Deputies charged 19-year-old Cameron Sharp with Domestic Battery on Thursday.  He was booked into the Knox County Jail at 2:08-am.
 -Police and EMS were called to an accident on State Road 57 at Daviess County Tire at 2pm on Thursday.  Police logs indicate there were no serious injuries.