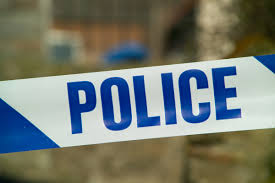 -Police were called to investigate a reported break in and burglary at Tri County Motors in Washington.  The report was made Tuesday morning.   Police reports say cameras, tools and other items were missing.  Also an electrical box was broken into and lines were cut. 
-The Washington City and Township Fire Departments responded to a structure fire call on Monday at 3:35pm at a residence at 515 Northeast 1st.  Washington Township reported it was small attic fire which was quickly contained.  Washington Police, DCH EMS and the Daviess County EMA also responded.  Police log entries the Red Cross was called in to assist the family.
-There was a two vehicle accident at 57 and Viola reported at 11-am Monday.  Police and EMS responded.  Police reports indicate one person signed a medical release at the scene.
-Police responded to a two vehicle minor accident on South street at 4:51-pm Monday.
ARRESTS
-31-year-old Jessica R. Garland of Washington was arrested by the Sheriff's Department on Monday for a Petition to Revoke a Suspended Sentence for Possession of Meth.  Bond was set at $10,000.
-75-year-old John S. Stanley of Washington was jailed on Monday for Battery.  The arrrest was made by the Sheriff's Department.  No bond was set.