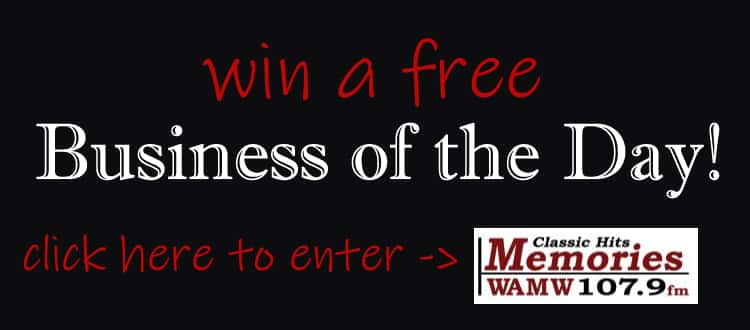 Are you ready to win a free Business of the Day on 107.9 WAMW?!
Each Wednesday in May on the Morning Shake Up at 8:30am, WAMW is offering a Free Business of the Day to spotlight your business and what you have to offer.
As business picks back up, and we get going once again, take this time to highlight what you have to offer, get the word out, and do it for free as our service to you.  Register to win by filling out the form below!  We will select one winner each week, and give you a call to talk on air.  It's an easy quick way to spread the word for you here at WAMW.
Limit one winner per business, and it is open to all area business owners.