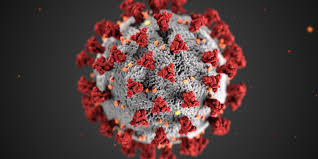 (NETWORK INDIANA)      At least one in eight Indiana coronavirus deaths are happening in nursing homes.
State health commissioner Kristina Box says four residents of an unnamed Madison County nursing home have died of the virus. The news comes a day after Box announced 11 deaths at the Bethany Pointe facility in Anderson. All the county's confirmed deaths so far are at the two facilities.
Box says there have been seven more deaths at two nursing homes In Johnson and Lawrence Counties.
Box says health department "strike teams" fanned out to every nursing home in the state at the start of the pandemic to advise nursing homes on how to practice infection control. Those teams are revisiting nursing homes within 12-to-24 hours of suspected cases to test workers and residents, and to advise facilities on what to do next. Box says sending in the teams avoids sending residents to local hospitals, where they could go in uninfected but catch the virus while they're there.
Box says nursing homes need to separate confirmed coronavirus patients from residents who have had contact with them but don't yet show symptoms, and keep both groups isolated from residents who haven't had contact with them.
While at least 22 nursing home residents have died, there have also been 21 deaths of Hoosiers under 60 — nine of those were in their 30s and 40s. Governor Holcomb says the next two weeks will be critical in the effort to contain the virus, and says Hoosiers need to take social distancing directives seriously. He notes the statewide death toll rose by 34 on Tuesday, the biggest single-day increase yet, although reporting delays mean those patients actually died over the course of the last several days.
"Imagine your 34 best friends. Now draw a line through them. That's how serious this is," Holcomb warns.
The mayors of Indianapolis, Evansville and Fort Wayne joined Holcomb for his daily update on the pandemic. Fort Wayne Mayor Tom Henry says he's taken to driving around the city looking to see who's outside, and pulling over when he sees large groups of people, to remind them not to do that.