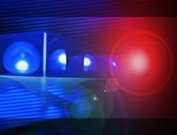 ARRESTS
-The Daviess county Sheriff's Department charged 38-year-old Corey L. Tetz of Plainville with Criminal Mischief and Battery on Monday.  No bond was set.
-26-year-old Rogelio Luna Perez of Washington was arrested on a warrant for Failure to appear for Criminal Mischief, Failure to Appear for possession of Marijuana. He's also charged with Domestic Battery and Intimidation with a Deadly Weapon. No bond was set. The arrest made by Washington Police.
-Christy F. Biddle, 45 of Plainville was arrested by Odon Police on a charge of Theft.  No bond was set.
-45-year-old Eugene Hill of Bloomington was arrested on a warrant for Failure to Appear.  Bond was set at $2,000.
POLICE REPORTS
-Authorities responded to a single vehicle rol over accident at 7:44 last night.  The call came in from Highway 57 and 900-North.  Plainville fire units responded along with the sheriff's department and county ambulance.  Police reports indicate at least one injured person was transported from the scene.
-At just before 1 last night, authorities were called concerning a vehicle in a ditch at 1200-North and 1375-East. There were no injuries in that incident.
-There was a report of a buggy flipping over yesterday morning. That call came in at 7:57.  There were no injuries. That was reported from Race Street in Odon.
-A resident in Montgomery reported a theft of a tool from their garage.