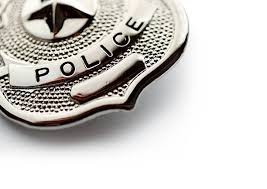 -Overnight, 24-year-old Jessica R. Doss of Evansville was arrested for OVWI with Greater or Equal to .15%.  Bond was set at $2000.
-Sunday, Anthony W. Welp, 47 of Jasper was arersted for Battery and Battery on Law Enforcement.  No bond was set.
-David L. Ward, 48 of Washington was arrested for Domestic Battery on Sunday.  No bond was set.
-31-year-old Whitney R. Abbot of Washington was charged with Public Intoxication and Disorderly Conduct.  No bond was set.
-Saturday, Mary L. Bennett, 58 was arrested for Operating While Intoxicated Equal to .15% or higher and with OVWI involving Endangerment.  Bond was set at $2000.
-31-year-old Jonathan E. Hartger of Washington was arrested by Washington Police Saturday for Resisting Law Enforcement.
-There was a report of an accident on I69 at mile marker 73 last night. The call went out at 11:45-pm. The police log says a motorist fell asleep at the wheel. They suffered cuts and bruises.  A guardrail  was damaged.
-A resident of Douglas Drive reported that boats on his property covered in tarps were tampered with.  A fish finder was stolen from one and there was damage to another.
-Residents on Northeast 1st and on Pearl Street reported their vehicle tires slashed. The reports were made on Sunday afternoon.