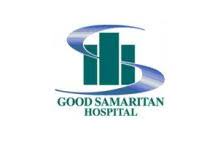 A drive through triage center is now available at Good Samaritan Hospital in Vincennes. 
Officials say it's not only a testing site but also a medical triage location to access a patient's condition. 
You are to call before coming to the drive-up clinic in Vincennes.  The phone number is 812-885-3331.  The call will determine if a virtual visit would be more appropriate.
The center will follow all guidelines for testing for COVID-19
The center is located at the Convenient Care Clinic at 1813 Willow in Vincennes.   It's open Monday through Friday 9 to 7 and weekends 11 to 5.