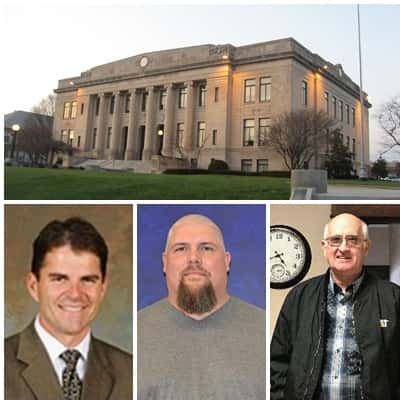 The Daviess County Commissioners say they will diligently continue with current procedures at the courthouse concerning COVID-19 for the next 8 weeks.
Commissioner Tom McCracken is urging and advising all county residents to follow the state and federal recommendations for slowing the spread of the virus.   Like the city of Washington, the county wants to limit the amount of people attending public government meetings.  They say those meetings will be streamed online at the county's website daviess.org.
Property tax payments will be mailed soon, as usual this time of year.  The county is asking you do your best to not pay in person if possible.  You can pay online or mail in the payment.
Absentee voting is scheduled to start next month for the May 5th primary.  The County Clerk's office says you can call them to request a mail in ballot.  The phone number is 254-8679.
The Commissioners and county health department reiterate there are no confirmed cases of COVID-19 in the county and no one was been in contact with a confirmed case.