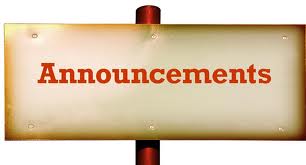 Keep in mind that Christmas is next week.
        Washington City Offices are closed Tuesday and Wednesday, December 24th and 25th.  There's no trash pick up and the city bus will not be running.  The Recycling Center will also be closed.
        Those with Tuesday trash pick up should have their trash ready by 7 on Monday morning.  Wednesday's trash will be picked up on Thursday. 
        Call the street department with questions at 812-254-4564.