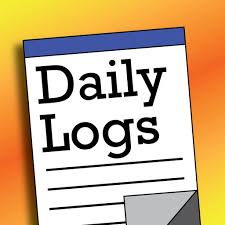 -Emergency personnel responded to a report of an electrical fire at Eagle Railcar on Walnut Street last evening.  The call came in at 6:47-pm.     According to the daily logs from the police department the fire was contained and there were no injuries reported in the log.
-There was a car/deer crash on North West Street in Odon reported at 5:30 yesterday morning.
-A breaking and entering was reported at a White Ridge Court residence at 8:20 am on Monday. The resident reported their vehicle had been ransacked.
-Washington Police arrested 23-year-old Malik W. Waggoner of Washington on Monday evening for False Informing.   City police report they responded to Walmart regarding a possible man with a gun in the parking lot.  After the investigation the report was determined to have been false.  They say that Waggoner was arrested on a 2nd Petition to Revoke a Suspended Sentence and the new charge False Informing.  No bond was set.
-33-year-old Casey L. Allen of Washington was arrested overnight for Failure to appear. Bond was posted.
-51-year-old James K. Oberst was arrested on a warrant Monday on a Petition to Revoke a Suspended Sentence. Bond was set at $2500.
-The Davies County Sheriff's Department charged a Boonville man with Operating While Intoxicated with a Controlled Substance with a Prior.  35-year-old Daniel E. Lane posted bond.
-39-year-old Kevin Lee White of Washington was arrested on a Petition to Revoke a Suspended Sentence on Sunday. Bond was set at $2500.