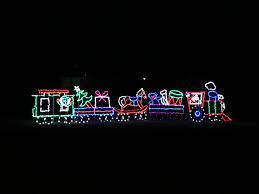 As reported earlier this month, 13-hundred pounds of copper wire was stolen from OubacheTrails Park in Vincennes. The wire was used to power the Christmas lights enjoyed by thousands every season.
        Knox County Park officials say that the Christmas light display will go on as schedule despite the theft.  Parks Superintendent Rama Sobhanitold reporters some local suppliers offered replacement wire at a discount price after hearing of the theft.
        The light show will be up from Thanksgiving through Christmas. 
        The theft of the wire is still under investigation.