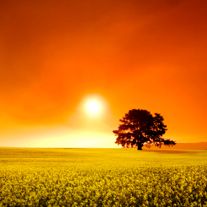 Robert Kenneth Allbright, age 88 of Shoals, passed away at 2:23 PM Tuesday, November 12, at his home on High Street.
He was born June 25, 1931 in Lost River Township to Oscar B. Allbright Sr. and Florence (Waggoner) Melvin. He married Patricia Gibson Warren on September 14, 1985 at Waggoner's Chapel in Shoals.
He is survived by his wife and two step-sons, Gregory Lee Warren of Loogootee and James Marshall Warren of Newtonville, Indiana; one brother, George Allbright and Brenda Smoot of Shoals; and three sisters, Joyce (John) Jones of Shoals, Betty Jo Guthrie of Orleans and Edith Davis of Shoals.
Preceding him in death are his parents, one brother Ray Allbright, and one sister, Vondale Hopkins.
Funeral services will be held at 1:00PM Friday, November 15, 2019 at the Queen-Lee Chapel in Shoals with Rev. Paul Whiteford officiating. Burial will be in the Waggoner's Chapel Cemetery in Shoals. Visitation will be 11:00 AM until the time of service Friday.
The Queen-Lee Chapel of the Thorne-George Family Funeral Homes is in charge of the arrangements.