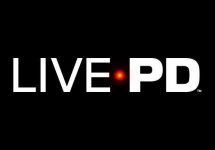 The Terre Haute Police Department made the announcement last month that it would be featured on the hit cable show "Live PD."
Now, the department will make it's national debut on the show this weekend.
In a tweet Tuesday afternoon, Ryan Adamson with the Terre Haute Police Department, asked "Who's staying home this Friday and Saturday night to watch THPD on LIVE PD?"
Between three and five Terre Haute officers will volunteer to have their 3-11 p.m. shift recorded by the show.
"Live PD" also tweeted Tuesday afternoon, saying three other agencies around the country will be joining Terre Haute as the new departments on this season of the A&E show.
In total, 12 departments will now be featured on the show, including another one from Indiana. The Lawrence Police Department has been featured on the show since April.