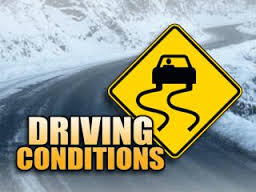 Motorists need to re familiarize themselves with winter driving.
        Indiana State Police Sgt. John Perrine says almost all wintertime accidents are preventable and are due to a driver's error rather than the weather.
        The Sargeant adds, clean your vehicel before you leave…
        Again roads are slick and hazardous today and will be as long as the cold temps remain.