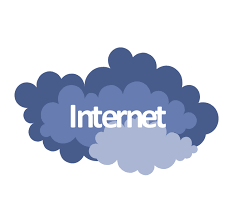 (NETWORK INDIANA)  You might have every picture and video you upload to the cloud scanned, if the technology developed at Purdue University to detect illegal activity is patented and marketed. It's been developed by a grad student and two professors to catch people who have child pornography or conduct illegal drug activity or illegal gun sales, using the cloud.
Fahad Salamh, a PhD. student at Purdue Polytechnic, who along with professors Marcus Rogers and Umit Karabiyik, developed the technology because they believe it's important to automatically scan the images and videos.
"According to Dropbox, the number of requested search warrants from July to December of 2018, is about 652 request, and 392 government removal accounts," said Salamh, talking about the consequence of having an account shut down because of illegal activity.
The software would alert the administrator to shut down the account if the scan showed illegal activity, and would notify the police.
Salamh acknowledged that your right to privacy is an issue with this type of software that automatically scans uploaded media, without a warrant. The scan would be used to obtain a warrant.
He said the agreement you click on when you agree to the terms of your cloud account may give them the right to automatically scan your files.
"Most of the cloud storage providers have clear legal terms, and one of their policies is to terminate accounts of users who are subject to infringement allegations," said Salamh. "When it comes to legal procedure there is a good collaboration between law enforcement and most companies today."
Salamh said Purdue is working to get the software patented and marketed.