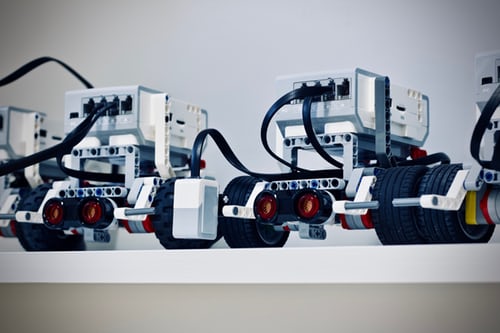 The Washington School Board heard about Washington's Computer Science program.  Students from Lena Dunn, Veale, and North Elementary Schools told demonstrated robots, and talked about the programming and robotics skills they are learning.   Elementary teacher Tara Weisheit, take about the elementary robotics clubs.
      Washington High School Computer Science teacher, Matt Riney told the Board about the explosive growth in the junior high and high school robotics.  Riney said that Washington will be competing in the First Robotics Competition along with area schools, Castle, Jasper, New Tech (Evansville), Pike Central, and Jasper. 
     Riney noted that First Robotics offers over $80 million in scholarships, and many colleges give extra consideration to students with a robotics background.   Riney said that students get hands-on experience and professional mentoring from engineers, electricians, and other professionals.  Riney also noted many companies are looking for workers in advanced robotics.   Riney also said that if Washington had a larger space, it could host robotic competitions which could benefit local hotels and restaurants.