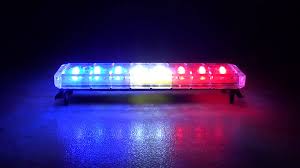 -Overnight, the Washington Police Department took 43-year-old Christopher Miley into custody. He's charged with Operating While Intoxicated and Operating While Intoxicated with Endangerment. Bond was set at $2000.
-Sunday, Andria Moss, 37 of Bowling Green, Kentucky was jailed after being arrested by the Daviess County Sheriff's Department.  She is charged with OVWI with a Controlled Substance and OVWI with Endangerment.  Bond was posted.
-Saturday, a Washington man was arrested for OVWI with Endangerment, and OVWI with a Controlled Substance.  35-year-old Christopher Tucker posted bond after being booked into the security center. The arrest made by Daviess County Deputies.
-Washington Police picked up 32-year-old Ernie Rivera Saturday for Failure to Appear for Operating a Vehicle While Never Receiving a License.  Bond was set at $2000.
-Also arrested on a warrant Saturday was 53-year-old Barbara Duncan of Washington. She was wanted for Failure to Appear on an Invasion of Privacy charge.  Bond was posted.
 -Authorities worked an accident at 6:46-am on Sunday at I 69 at mile marker 67. There were no injuries.
-Another accident without injuries was reported on I69 at mile marker 55. That was on Saturday morning at 6-am.
-There was a minor crash Saturday at East State Road 358 and North 50-East at Plainville reported at 11:24 Saturday morning.
-Elnora Fire responded to a tractor fire at around 1-pm Saturday at East 1550 North and 600-East.
-At 11:26-pm Saturday night there was a report of an accident at State Road 257 and East 450-South.  A vehicle was said to have turned over. Two people went to the hospital.